Anxiety Training: Full Day Workshop
Oct 12, 2021
2021-10-12 12:17
Anxiety Training: Full Day Workshop
Anxiety Training: Full Day Workshop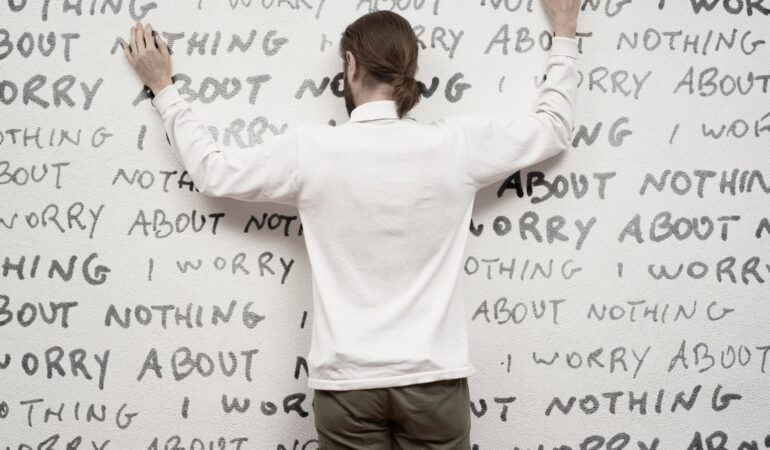 KEY INFORMATION:
This course is eligible for 6 CEUs for social workers through the NASW National CE Approval Program in 46 states
This course is also eligible for 6 CEUs for Licensed Social Workers, Licensed Mental Health Counselors, Credentialed Alcoholism and Substance Abuse Counselors (CASACs), and Psychologists in New York State
For more information about CEU approval, please click here.
You will receive three certificates each worth 2 CEUs by email after your post-tests are passed and your evaluations are completed.

Format: Live Online Workshop
Date and Time: Friday, November 12, 2021 – 9am-5pm (EST)
Introduction
What is it a function of? Is it something to have control over? Is it something to "just manage"? Is it due to something external to us?
What if we stopped focusing on managing the symptoms of anxiety, and instead, worked to get to the root cause of anxiety… and, what if we actually discovered that anxiety is not to be controlled, but that it is about our patients' relationship with it? And that we could help end the suffering of our patients and clients? Please join us, and let's work together to end anxiety.
Friends: We look forward to continuing to serve you; so you help cease suffering for our patients and clients; and so you help elevate your agency, yourself, and the field as a whole.
At the end of this full day workshop, you will have:
Learned what anxiety is exactly, what it is a function of, and how to move from managing symptoms to resolution of symptoms entirely.

Dismantled the myths about anxiety.

Mastered the Quadruple Attack Theory and how it applies to our patients and clients.

Learned and mastered the use of CBT and other techniques to put an end to anxiety.
What you'll learn
Discovered what was missing in our current understanding and treatment of anxiety.

Learned what anxiety is from the Normal Blueprint theory, and how to properly use it from the Natural Blueprint theory.

Master the Belief-Identity Pathway to best work with clients around their experience of anxiety.

Learned the Principles, Techniques, Steps, and Do's and Don'ts of the Socratic Motivational Practice to engage clients in an exploration of anxiety and teach them methods to shift from feelings of anxiety to empowered states of being.

Learned about the Inside-Out Paradigm to help address anxiety.

Learned how to best use techniques like cognitive restructuring to help our clients shift to the Inside-Out Paradigm, and then choose new ways of being that increase their levels of awareness.
Course modules that will be covered:
Anxiety: Meaning, Thoughts and Perception

Anxiety: Your Mind, Imagination, and Results

Anxiety: Impartiality and The Ripple Effects
There will be approximately two 15-minute breaks and a 1-hour lunch break.

Please note: This is a Full Day Online Workshop where all three modules will be presented.
Who is this for?
This course is for any clinician invested in learning new or honing existing skills to be able to use in dynamic ways to support their patients and clients and to end suffering.

Here's what attendees have been saying about SWEET seminars:
"Helped me to be aware of my own concerns around the current issue, and be able to help patients be aware of their feelings and proactivity techniques to improve anxiety." – Ines, LCSW-R
"I believe I can and certainly will use the techniques, and working with my patients who have significant issues with anxiety. I also find it very helpful to remember the instructor's reminders to provide clients with manageable tasks that can lead to successful behavior change and such, that improve the quality of life for them." – Louis, LCSW
"A good understanding of what is behind anxiety. Good presentation and new ways of looking at anxiety that I had not heard before." – Jennifer, LICSW
"Practical and useful information. Some seminars can give you information in a manner that is so "scientific" or so "cerebral" that it does not take into consideration a humanistic perspective. I appreciate the factual information and knowledgeable contributions from the presenter because she includes real life examples while incorporating the educational information as well." – Simone, LMSW
"Extremely helpful in providing tools to help manage anxiety." – Cory, LCSW-R