FREE Workshop: Neurolinguistic Programming — Its Purpose and Basic Ideas(2 CEUs)
Jul 20, 2021
2021-07-21 15:41
FREE Workshop: Neurolinguistic Programming — Its Purpose and Basic Ideas(2 CEUs)
FREE Workshop: Neurolinguistic Programming — Its Purpose and Basic Ideas(2 CEUs)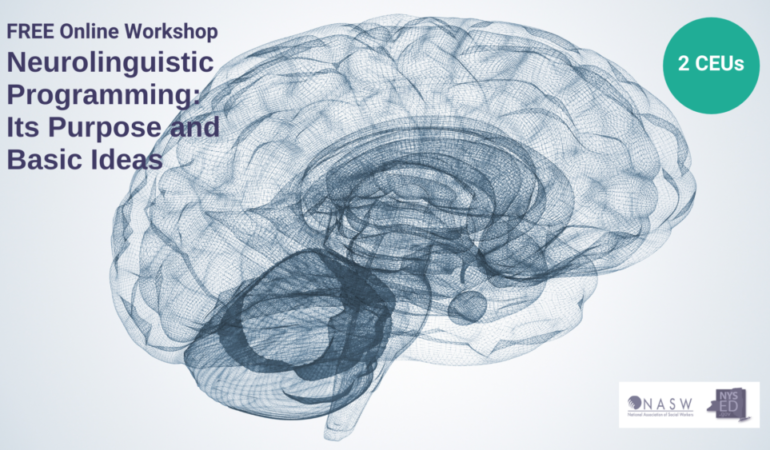 IMPORTANT INFORMATION:
Saturday, July 31, 2021 – 4pm-6pm (EDT)
Format: FREE Live Online Workshop (2 CEUs)
Course Introduction
NLP is a system of knowledge that has been used by millions of clinicians throughout the world as an adjunctive treatment. In terms of its psychotherapeutic use, NLP has been validated and recognized by the United Kingdom Council for Psychotherapy.
Known also as the Science of Life, NLP is centered around three main objectives, which are to help us:
Understand how we've been socialized and programmed.
Learn and master how to undo any programming that is not working for us and how to reprogram ourselves.
Use the Science of Life to promote excellence through modeling and to help others do the same.
As we continue to understand NLP, we also increase the speed with which we learn, develop a better command of ourselves, and communicate better with others, which once again helps us improve any area of our life, including in our work in mental and behavioral health. 
Why you should join this webinar:
You work with patients and clients who are suffering from anxiety, trauma, and psychological disorders 
Too many methods in use with limited to no success
You want to learn adjunctive tools to support your clients
What you'll learn:
Why NLP Is seen as one of the most effective tools to help clients achieve breakthroughs when the traditional treatment modalities fail to work

Exactly how NLP help us see through our mental filters

Step-by-step how to use the Dissociative Technique to alleviate anxiety and find a different perspective in ANY situation

The importance of Anchoring in our mental habits and 4 keys to creating positive associations that can overcome trauma
Don't miss this workshop, register below:
A note on Continuing Education Credits:
This workshop is eligible for 2 CEUs for social workers through the NASW National CE Approval Program in 46 states.
This course is also eligible for 2 CEUs for the following in New York State:
– Licensed Social Workers
– Licensed Mental Health Counselors
– Licensed Psychologists
– Credentialed Alcoholism and Substance Abuse Counselors (CASACs) 
For more information about CEU approval for social workers, mental health counselors and CASACs, please click here.
For more information about CEU approval for psychologists, please click here.
About your facilitators: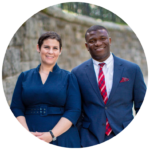 Mardoche Sidor, MD, Quadruple Board Certified Psychiatrist
Mardoche is a Harvard-trained Quadruple Board Certified Psychiatrist, Assistant Professor of Psychiatry at Columbia University, School of Physicians and Surgeons, trained in and taught all major psychotherapeutic modalities, including and not limited to CBT, DBT, Family Systems, and Psychodynamic Psychotherapy. He is also the author of 5 books including Journey to Empowerment, Discovering Your Worth, and The Power of Faith. Dr. Sidor has worked both as a primary care physician and Medical Director in three different settings, including a Chief Medical Officer of the Center for Alternative Sentencing and Employment Services (CASES). He is a main facilitator for the SWEET Institute.


Karen is a Columbia-trained Social Worker with wide clinical, teaching, and supervision experience. She also has a background in management, mentorship, and leadership that spans more than 20 years. Her added passion is in advocacy and coaching. She has previously held Executive level positions, and two other directorships in different organizations. She is currently Adjunct Faculty at Columbia University School of Social Work and Adelphi University School of Social Work. She also maintains a private practice, provides supervision, and clinical and management training. She is also a personal and executive-level coach.
Both Karen and Mardoche are contributors to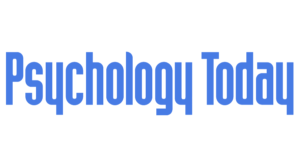 and faculty members of 

---
What others say about our courses:
"I now feel I have more tools and concepts to think about in working with anxiety. Empowerment of our clients I think is a very effective tool."
– Jeanne, LCSW
"Substituting vs. Reframing – bringing clarity to both. As well as lots of great new approaches to treatment of Anxiety, i.e. Thought Proactivity. I've done 8 weeks of CBT Anxiety Training with another institution, but this seems to be a lot more practical and easy to work with. Thanks Mardoche & Karen. You guys are awesome!"
– Feona, LCSW
"There is an enormous amount of information to cover on this topic. I truly appreciate the level of Dr. Sidor's knowledge. Looking forward to implementing my skills in the future! I am delighted to be a new member: bravo, SWEET!"
– Kim, LMSW
"A good understanding of what is behind anxiety. Good presentation and new ways of looking at anxiety that I had not heard before."
– Jennifer, LICSW
"I believe I can and certainly will use the techniques and working with my patients who have significant issues with anxiety. Some of the most helpful techniques include getting the patient to buy into the treatment approach, including actions that need to be taken, follow-up, screening for the various manifestations of feelings, thoughts, behavior, attitudes, and perceptions in treating anxiety. I also find it very helpful to remember the instructor's reminders to provide clients with manageable tasks that can lead to successful behavior change and such, that improve the quality of life for them."
– Louis, LCSW