On Difficult Conversations (Lecture-Style Seminar)
Nov 12, 2021
2021-11-19 12:38
On Difficult Conversations (Lecture-Style Seminar)
On Difficult Conversations (Lecture-Style Seminar)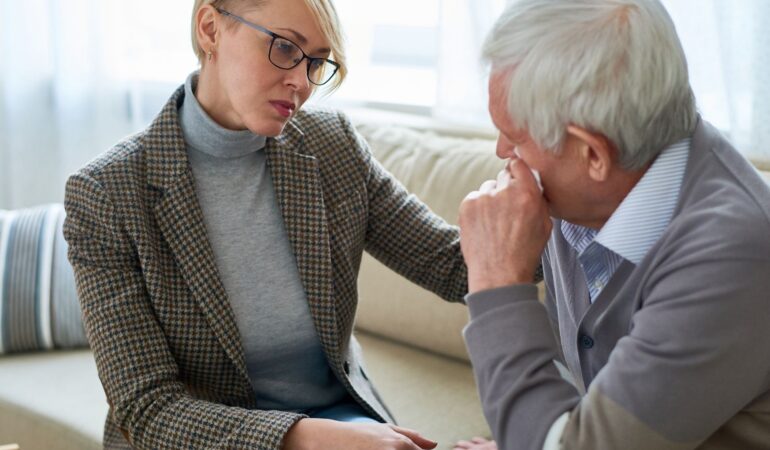 KEY INFORMATION:
This course is also eligible for 1 CEU for Licensed Social Workers, Licensed Mental Health Counselors, Credentialed Alcoholism and Substance Abuse Counselors (CASACs), and Psychologists in New York State
For more information about CEU approval, please click here.
You will receive a certificate by email after your post-test is passed and your evaluation is completed.

Format: Lecture-Style Online Seminar
Date and Time: Sunday, November 28, 2021 – 5-6pm (EST)
Introduction
This is our second seminar in the lecture-style series and it is on difficult conversations. The new skills imparted in this seminar will look at the Why of difficult conversations, how they relate to relationship difficulties, and how we can provide the best support to our patients and clients. This lecture-style series is open to all mental health professionals at all levels. And if you are licensed in New York as a psychologist, social worker, mental health counselor, or CASAC, you will be able to earn 1 CEU from each one lecture-style seminar. We are excited to be adding this series, and we look forward to your joining us!
What you'll learn
At the end of this online seminar, you will have:
Learned the principles, techniques, and steps to handling difficult conversations.

Mastered efficient ways to implement the newly learned principles, techniques, and steps to handling difficult conversations in your work with your patients and clients.

Learned the implementation of the newly learned skills through a role play.

Who is this for?
This course is for any clinician invested in learning new or honing existing skills to be able to use in dynamic ways to support their patients and clients and to end suffering.

Here's what attendees have been saying about SWEET seminars:
"New ways of looking at resistance and difficult conversations with a proactive plan of success. I enjoy the organization, the additional clinical observations that extend the learning objectives." – Donna Sue, LCSW
"The emphasis on collaboration and leveling, which the presenter exemplified. Well organized, well presented, valuable info that met NYS requirements. Manner of presenting was friendly and well-informed. Thanks for the great workshop." – Franklin, PhD
"It was helpful. Has me thinking more and reframing the difficulty to something more manageable. There is opportunity in the difficulty." – Stephanie, LMSW