The 3 Second Rule and Behavioral Changes
Nov 20, 2020
2021-03-24 10:16
The 3 Second Rule and Behavioral Changes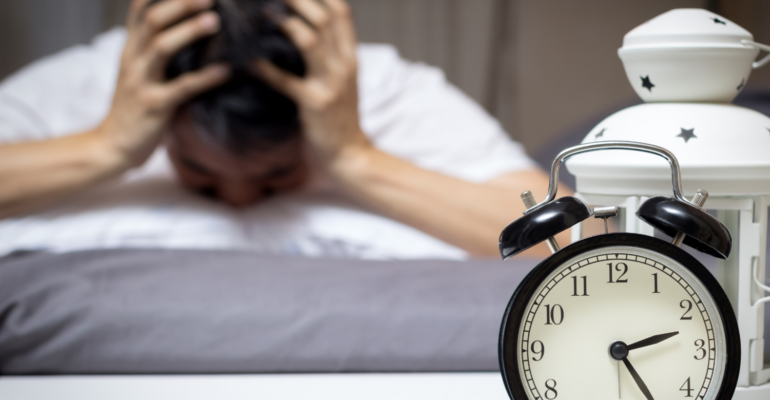 The 3 Second Rule and Behavioral Changes
We all have something we want to change; a habit we want to build or get rid of. We have tried so many things and we're still trying. We have tried motivation, will power, reward systems, prompting, and pairing. We also have tried net time, other types of positive reinforcement, and negative reinforcement. Furthermore, we have used the principle of Regularity, of Frequency, and of Intensity. We also may have used our cognitive function of Imagination, or Identity layer over the process, or over the Outcome layer. We know that all these behavior techniques will help us while we wait for the shift in the belief system from one that led to our unhelpful habits, to the one that we need in order to build some new healthy behaviors.
While we continue to implement these behavior techniques and make sure our belief systems are being properly shaped (without which our efforts at the behavioral level will be limited), we would like to introduce you to a rule to go by that will enhance your experience and your success. In subsequent articles, we will introduce additional rules. Here it is:
The 3 Second Rule:
Use this rule when you need to get something done but it is very hard for you to start or get started. For example, do you have a difficult time waking up in the morning, starting your exercise, or writing? Do you have difficulty getting yourself to start reading? Regardless of what it may be, the 3 Second Rule is a great one and it can be incorporated into our life right away. How does it work?
Identify the first three steps it takes in each of the activities you have difficulty starting.  For example, the first three steps for getting up in the morning are: A. Take off the cover or blanket; B. Move to the edge of the bed; C. Get up to walk out of the room

Identify one second to each step. It does not matter whether each step will take more than one second. See them as if they take one second each. One, Two, Three.  That's it.
What's the Neuroscience behind the above rule?
Often enough, we think, desire, or wish to do something. Yet we just don't feel like doing it. This "not feeling like doing it," may have little impact on many things that we want to do in our lives. However, there are some other tasks, activities, or functions that we just "don't feel like doing," which may interfere with our life, our relationships, our health, our career, to name a few.
Truth be told, "I don't feel like doing it," even for these tasks, activities, or functions, may not be the problem per se. What becomes the problem is our relationship with this feeling. In order words, if we don't feel like doing it, but go ahead and do it anyway and get it done, then not only, was that feeling insignificant, but it will also, eventually become non-existent.
It helps us circumvent the cognitive error of Emotional Reasoning, without the process of Cognitive Restructuring. It helps us do so, by using a principle that is based on Reality-based thinking, which is that "Emotions, in Reality, do not have any meaning other than the one I assign." In other words, we may not feel like doing it, but in Reality, we know it is nothing more than a feeling, which is neutral until I interpret and then make it mean something.

The second and next step in how the 3 Second Rule helps us is by using the process of "Emotional Reasoning Engineering." This process, while bearing the name of the cognitive error, Emotional Reasoning, has little to do with it, other than the fact that we are consciously engineering our own emotional reasoning. We do that by reasoning through a feeling, and all we need to do is 3 seconds, each of which are the three first steps for us to perform an action, or an activity, or a function.
Now, because we are the ones who are consciously engineering the emotional reasoning, it is not considered to be a cognitive error because it is not from an automatic thought, because it is not automatic, yet. You will want it to be eventually, but it will not be based on past beliefs like all automatic thoughts are. instead, it will be stored in our unconscious as a skill to perform an activity, just like riding a bike, or running, or driving a car.
Needless to say, this takes some practice. If it is practiced Regularly, Frequently, and with enough Intensity (at as many opportunities as possible), it will be mastered, become automatic, and we will surprise ourselves. Such a simple system we can add to our lives, and can make a difference that elevates our life for the better and forever.  Are you willing to give it a try?
 If so, join us for our next Behavioral Certificate Class on Monday, November 23, 2020, 7-9pm (EST), and do feel free to share with others.
See you then,
Karen and Mardoche
About the Authors:
Karen Dubin-McKnight, PhD, LCSW, is a Columbia-trained Social Worker with wide clinical, teaching, and supervision experience. She also has a background in management, mentorship, and leadership that spans almost 20 years. Her added passion is in advocacy, coaching, public relations, and mediation. Her goal is to ensure that social workers and women feel empowered and have a voice "at the table." She has previously held Executive level positions, and two other directorships in different organizations. She is currently Adjunct Faculty at Columbia University School of Social Work and Adelphi University School of Social Work. She also maintains a private practice, working with individuals who have experienced loss and trauma, and also provides clinical and management supervision.
Mardoche Sidor, MD is a quadruple board-certified psychiatrist, with board certifications in Psychiatry and Neurology (General Adult Psychiatry), Child and Adolescent, Addiction, and Forensic, Psychiatry. He has training in public and community psychiatry, and advanced training in psychopharmacology, Cognitive Behavioral Therapy, Family Therapy, Motivational Interviewing, and Strategic Intervention. He also has additional training in Dialectical Behavioral Therapy, Psychodynamic psychotherapy, Play therapy, and Couples therapy. He has clinical, teaching, and supervision, experience; he has mentorship, coaching, and management, skills and experience; and he has experience as a primary care physician, in public speaking and writing. His overall purpose is to help heal the world, through an increase in awareness, a shift in belief systems, and an education that empowers. He speaks and writes fluently in four (4) languages—French, English, Spanish, and Creole, with intermediate proficiency in Portuguese and Italian. Dr. Sidor is the author of 3 books and is currently working on several others.