CBT, Cognitive Restructuring and Automatic Thoughts
Jul 06, 2018
2021-03-10 15:44
CBT, Cognitive Restructuring and Automatic Thoughts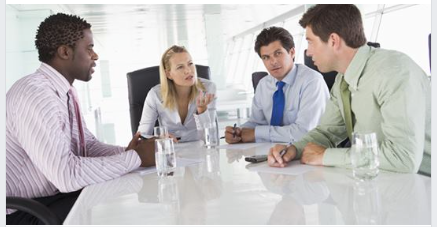 CBT, Cognitive Restructuring and Automatic Thoughts
"Hearing the history of CBT was very helpful; it put things in perspective. I heard you say how changing our patients' thoughts will then help them change their feelings and then their behavior.  How does that really work?"
Vladimir, my friend, asked me after I provided him with an overview and history of CBT.  This discussion was in response to his skepticism and complaint that CBT was simply a type of cookbook, adopting a reductionist view of the mind and brain.  (For further details, see article, entitled, What's Wrong with CBT?)
"I am glad to hear you are looking at things from a new perspective.  There are several ways to use CBT as an intervention. The approach that addresses someone's thoughts, leading to a change in feelings and behaviors is known as cognitive restructuring.
As you may already know or have now deduced, cognitive restructuring is the process of learning to identify unhealthy thoughts, evaluating them, then correcting them, and aligning the necessary actions accordingly.  Aaron Beck named these unhealthy thoughts automatic thoughts, and they often shape the negative views our patients and clients have of themselves, the world, and their future, as a whole. Because these thoughts tend to be pervasive and are part of he way individuals manage in all aspects of his or her life, they have been categorized into six different areas:
Self-evaluating thoughts;
Thoughts about the evaluations of others;
Evaluative thoughts about others with whom our patients and clients are interacting;
Thoughts about coping strategies and behavioral plans;
Thoughts of avoidance; and
Any other non-categorized thoughts.
These automatic thoughts, regardless of the specific area, tend to take place in response to triggers, and many times the individual are unaware of them. And just as they may be unaware of the triggers, our patients and clients may also be unaware of the thoughts, though they are typically able to recognize and express the associated feelings. Further, some individuals are unaware of the triggers, the thoughts, and the feelings, but are able to recognize the maladaptive behaviors. Because we have so many thoughts in our mind at any one moment in time, even thousands in a day, it would not be healthy to attempt to keep track of all of them.  However, those that get us into trouble, those unhealthy automatic thoughts are worth paying attention to, and this can be successfully achieved through CBT.
As I have already described, these automatic thoughts are often part of our core belief system, which in turn can be explained by a bio-psycho-social and cultural model. Our genetic predisposition, our temperament, our childhood experiences, including the traumatic ones, all have bearing on our core beliefs, hence our automatic thoughts. Our personality, family values, and cultural or subcultural beliefs are additional contributing factors.
"Why, then, 'tis none to you, for there is nothing either good or bad, but thinking makes it so. To me it is a prison," rebutted Hamlet to Rosencrantz, speaking about Denmark.  Shakespeare, once again, was right.
"I heard you say how changing our patients' thoughts will then help them change their feelings and then their behavior. How does that really work?" Vladimir, my friend, asked me after I provided him with an overview and history of CBT. If our thinking conditions our feelings, and our negative thoughts make us distressed, then identifying and evaluating our automatic thoughts can be a good place to start, and CBT can help. This is the start of how it works.
References:
Baardseth TP, Goldberg SB, Pace BT, Wislocki AP, Frost ND, et al. (2013). "Cognitive-behavioral therapy versus other therapies: Redux". Clinical Psychology Review. 33 (3): 395–405.
Longmore, Richard J.; Worrell, Michael (2007). "Do we need to challenge thoughts in cognitive behavior therapy?". Clinical Psychology Review. 27 (2): 173–87.
Ellis, A., & Grieger, R. (1977). Handbook of rational emotive therapy. New York: Springer.