Clinician to Supervisor and Manager Role: Making a Smooth Transition
Feb 28, 2021
2021-02-28 20:25
Clinician to Supervisor and Manager Role: Making a Smooth Transition
Clinician to Supervisor and Manager Role: Making a Smooth Transition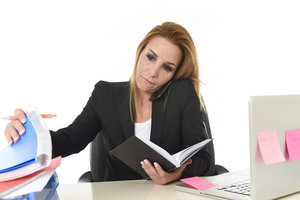 Course Introduction
IMPORTANT INFORMATION:


This course is not eligible for CEUs

Format: Self Study Online Course 
You are asked to supervise or manage other staff but no one is around to help you transition, to show you the how, to mentor you, or help you grow.
SWEET is here for you. With this new supervisor and manager series, we are providing you with the tools you need to make a smooth transition from a full-time clinician to being a supervisor or manager.
Please join us and enhance your career, practice, agency, and continue to make a difference.
At the end of each webinar of this series, you will have:
A growing perspective on what being a clinical supervisor and manager means to all of us, to our patients and clients, and to others around us;
A deeper understanding of clinical supervision and management;
An understanding of the how each clinician's supervision and management skills translate into the ability to contribute more to our patients and clients;
The knowledge of the how to make the transformation that was thought to belong to only the very few;
This webinar series, just like all other ones, is free for all SWEET members.
What others have said about our courses:
"Very well done, easy to understand/comprehend!"
– Laurie, LCSW
"Appreciated the role play and opportunity to ask questions and interact with facilitators."
– Jennifer, LMHC