Substance Use and the Justice System
Feb 13, 2021
2021-09-21 12:47
Substance Use and the Justice System
Substance Use and the Justice System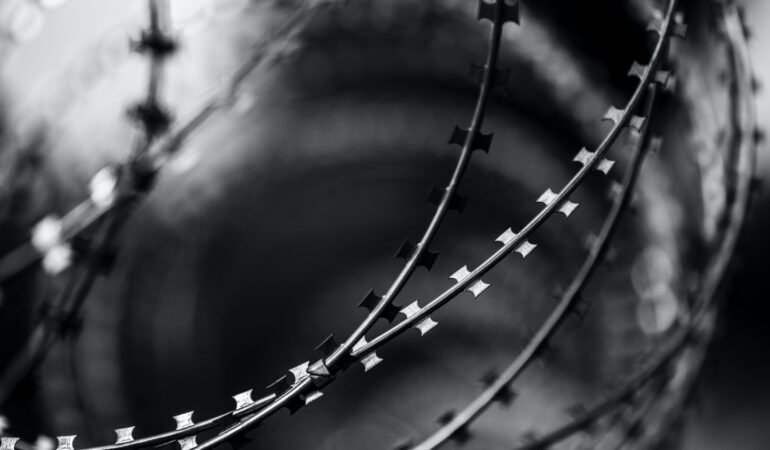 Course Introduction
IMPORTANT INFORMATION:

This course is eligible for 2 CEUs for Licensed Social Workers, Licensed Mental Health Counselors, Licensed Psychologists and Credentialed Alcoholism and Substance Abuse Counselors (CASACs) in New York State.

All of our 400+self-study webinars are approved for New York State and there are more than 100 self-study webinars available for CEU credits in 46 additional states. Please ensure that you check the information page of the course to determine eligibility in your state.  

Format: Self Study Online Course 
This workshop will tackle the complicated relationship between addictions, violence, and criminal recidivism. Individuals with substance use disorders (SUD) are often involved with the justice system, and SUD are associated with an increased risk of violence and criminal behaviors. The complex relationship between SUD, violence, and justice involvement – an unfortunate trifecta – leads to a set of social circumstances that further cement this association. For example, homelessness, financial limitation, and association with individuals with a criminal record, often seen with SUD, incites criminal behavior. Such behavior may introduce the person to the justice system and lead to incarceration, probation, or parole, further compromising their socioeconomic situation and subjecting them to trauma and violence, which they may later perpetrate.
We aim to dissect this complex relationship with the goal of identifying opportunities where psychiatrists may intervene to identify at-risk individuals and apply evidence-based interventions to break this cycle. We will present models of working with drug courts, law enforcement agencies, lawmakers, healthcare providers, and public school systems to improve clinical and social outcomes and reduce the likelihood of criminal recidivism.
What you'll learn
Join the SWEET Institute and Elie G. Aoun, MD, and be able to:
Describe the intricacies of the relationship between SUD, violence, and justice involvement.
Recognize the social circumstances that contribute to and cement this relationship.
Review evidence-based interventions shown to reduce criminal recidivism in the substance using populations.
About the Speaker
Elie G. Aoun, MD, is a psychiatrist in general, addiction, and forensic practice in New York, on faculty at NYU as an emergency psychiatrist, and a PGY7 forensic psychiatry research fellow at Columbia University. He completed his general psychiatry residency at Brown University in Providence, RI, an addiction psychiatry fellowship at UCSF in San Francisco, and a forensic psychiatry fellowship at Columbia University in New York. He is the vice chair of the American Psychiatric Association Council on Addiction Psychiatry.
Dr. Aoun's work focuses on examining the intersection of Substance Use Disorders (SUD) and the law. Specifically, he works on program development and implementation in reentry models for individuals with SUD, examining interventions that reduce crime recidivism in this population. He also studies decision-making trees for persons with SUD in order to better understand why they may engage in self-defeating behaviors.
In addition, Dr. Aoun's expertise includes the neuro-psycho-endocrinology of Alcohol Use Disorder, behavioral economic model of addictions, public policy and advocacy for issues pertaining to access to care for underprivileged and stigmatized populations, including those with substance use disorders, LGBT, and incarcerated individuals. He has authored several peer reviewed articles, book chapters, position statements, and other policy papers, and has presented talks at various national and local meetings. He has also contributed to multiple clinical trials looking at treatments and hormonal specificities in Alcohol Use Disorders at the Center for Alcohol and Addiction studies at Brown University.
What others have said about our courses:
"A solid presentation of a treatment modality. It was easy to sign on, and to complete the process."
– Urania, LCSW-R
"This webinar was very informative and would be helpful to all clinicians. I benefited from feedback from the other participants."
– Nancy, LMSW