The 10 CAWW
Mar 10, 2021
2021-03-15 4:30
The 10 CAWW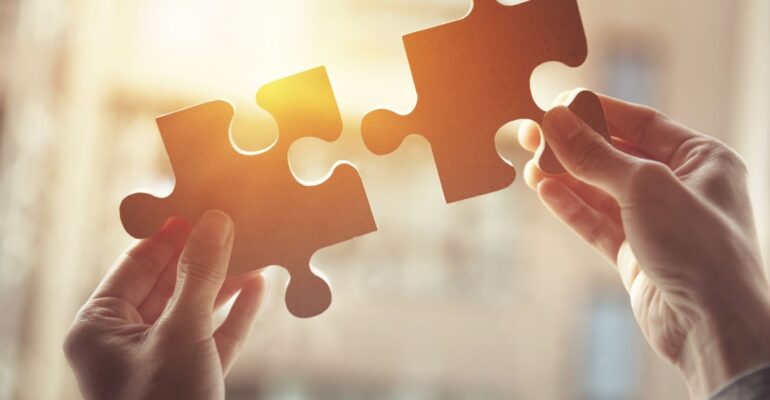 The 10 CAWW
We are here to expand, advance, increase, and express. We are here to realize, actualize, and generate. It matters little how we put it or which word we use. The fact of the matter is that we expand, express, and generate. In fact, to put it in the most brilliant way possible, let's use Abraham Maslow's words, "If you plan on being anything less than you are capable of being, you will probably be unhappy all the days of your life."[1] Yes, Maslow knows a thing or two about living, potential, happiness, actualization, and being. His Hierarchy of Needs [2] has revolutionized the world, not just in health, but in areas outside of health as well.
Now, let's look at Maslow's quote a little deeper. One curious word is "plan," "If you plan on being anything less…" How can anyone plan on being anything less than they are capable of being? Maslow is the tenth most cited psychologist of the 20th century. He knew what he was talking about. He operated from Reality-Based Thinking, which means he understood both intellectually and experientially that it is an Inside-Out World; that our results mirror our internal world; and anything that we are doing or failing to do can be explained by nothing other than our own consciousness. Depending on which level of consciousness we operate from, we may be acting unconsciously or consciously. This means "planning on being anything less than you are capable of being," can simply be an unconscious process. Now, just because it is unconscious does not mean we are not responsible for it. It's ignorance; an ignorance not without its effects; and it is ours and ours alone. As the Nobel Prize Laureate, Martin Luther King Jr. once said, "Nothing in the all the world is more dangerous than sincere ignorance…[3]"
Now, conscious decisions around planning on being less than we are capable of are not just about failing to know what to generate. Rather, it is also about failing to plan how to go about how to generate that which we say we want to generate. Be it a new behavior, or habit, or replacing an old habit, knowing what this habit is and how to create a new one, is essential. Failure to pay attention to this equals planning on being less than we are capable of.
One of the tools for us to use to avoid such a pitfall is the 10CAWW. The 10CAWW stands for 10 Commandments to Answer for What We Want; it has been developed by the SWEET Institute and adopted by others for their personal and professional use. Several SWEET members have also been using the 10CAWW with great success to fully identify and successfully plan what they are choosing to be and how to generate it in the world.
In addition to its comprehensive nature, its power also lies in its ability to be easily tailored to an individual's purpose, regardless of the field.
This article introduces the 10 Commandments, while subsequent articles will elaborate on each one of them.
The 10 Commandments to Answer for What We Want:
What exactly do you want (to do, accomplish, or generate)?
Why do you want to do this? (Please ask yourself why up to 9 times, questioning the last answer, each time. This is the Rule of 9, also developed by SWEET to help anyone clarify exactly what they want and why they really want it. As you know, the more clarity the better.)
When you achieve that which you want to achieve: A. How will you know that you've achieved it?B. What will you and others be seeing? C. What will you and others be hearing? D. What will you and others be feeling or experiencing?
How important is it for you to do this? A. From 1 to 10, (10 being the highest,)what's the number in the level of importance you attach to this? B. Why this level of importance?
When would you like to see this done?
What will it take for you to do this?
What obstacles will you likely be overcoming as you work on this?
How will you be overcoming these obstacles?
What are the first three steps?
What is the very first thing you're going to do starting now?
Now, onto you:
What do you think about the CAWW? Aristotle, the scientist known as "The First Teacher," famously said, "For the things we have to learn before we can do them, we learn by doing them.[4]"
Are you ready to implement it right away so you can help your loved ones and your patients do the same?
Do you find you now have a tool to help any of your patients with any type of decision-making, including identifying a goal, setting it, and achieving it?
We look forward to hearing from you. Meanwhile, please reach out!
Karen and Mardoche 
---
[1] Neehall-Davidson, Joan. Perfecting Your Private Practice: Suggestions and Strategies for Psychologists. Trafford, 2004.
[2] Mcleod, Saul. "Maslow's Hierarchy of Needs." Simply Psychology, Simply Psychology, 29 Dec. 2020, www.simplypsychology.org/maslow.html#gsc.tab=0.
[3] King, Martin Luther. Strength to Love. Collins, 1972.
[4] Aristoteles. The Nicomachean Ethics of Aristotle. The Macmillan Company, 1897.