New Strategies for Suicide Risk Assessment: 3 Reasons Why
Sep 06, 2018
2021-03-01 15:36
New Strategies for Suicide Risk Assessment: 3 Reasons Why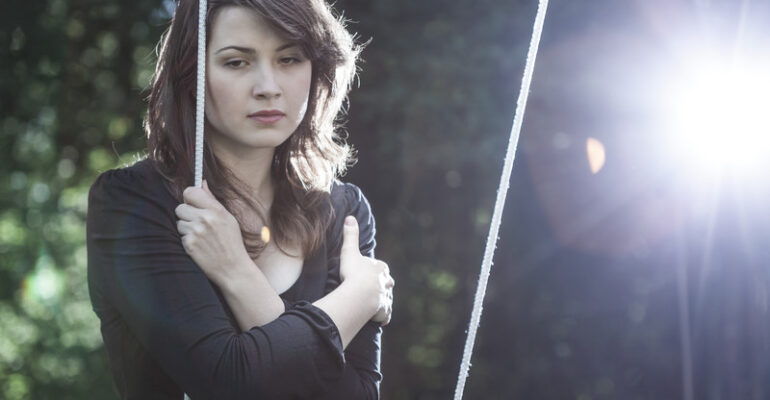 New Strategies for Suicide Risk Assessment: 3 Reasons Why
---
"She was just there joking with all of us. She was getting ready for Valentine's Day, explaining how much shopping she had to do, to get enough gifts for everyone. The last thing I thought about was that she would be ending her life."
Lola's mother, Eileen, inconsolably, said these words to Claire, Lola's clinician, after Lola was found in the park, hanging and then pronounced dead at the hospital. Claire could not hold back her tears, and being alone in her office, behind her phone, allowed her all the privacy she needed to tear up, with Lola's mother on the other line, lamenting the loss of "a young girl with great potential."
In a previous article, entitled, New Strategies for Suicide Risk Assessment: Suicide: 9 Main Data Points and 11 Main Risk Factors, I provided an overview of suicide, looking at both salient data and related main risk factors. I also explained that there are new strategies for suicide risk assessment. However, before looking into these new strategies, let us start by describing 3 reasons why it is essential for all clinicians to master the new strategies for suicide risk assessment.
Suicide is contagious
Suicide is not an infectious disease, but suicide is contagious, meaning that exposure to suicide, including personally knowing someone who died by suicide, may increase the risk of suicide and related outcomes. The contagion phenomenon is salient in adolescents whose role models may have attempted suicide, and it has been evidenced that these suicide attempts subsequently trigger suicidal thoughts or suicide attempts in relatives, friends, and loved ones. Exposure to suicide is also a predictor for suicidal ideation and suicide attempts. Eileen, Lola's mother, became depressed and also suicidal, with plan to hang her self. "It is unfair for a mother to outlive her child," she said. "This is unfair, life is unfair, why should that happen to me, and how did I not see this coming?" she added. This also means that as part of supporting those who are going through pain and loss, we need to be sure to pay attention to the possible suicide risks. Mastering new strategies for suicide risk assessment is crucial for all of us and will help us do just that.
Suicide has long-term, negative ramifications
"Why should that happen to me, and how did I not see this coming?" Eileen said this after Lola died by suicide. She was going through the different stages of mourning, expressing guilt, confusion, sadness, and she even became suicidal, starting to worry about her other children, as well as Lola's twin toddlers. The long-term ramifications of suicide are multiple. Similar to Eileen, other relatives, including Lola's children are also at a higher risk for suicide. There are also social ramifications, including the economic burden on the family, as in Lola's case; the twin toddlers will need to be cared for, at least, until their father completes his prison term. The economic burden also goes beyond the family. According to the CDC, when looking at medical and work loss, suicide costs over $56.9 billion a year.
Suicide can be prevented
In the previous article mentioned above, I explained that about 90% of the main risk factors are health related, with a mood disorder being the most common associated condition. Also, worth adding, the majority of individuals with a mood disorder, requiring attention, are not actively involved in treatment, and those who are receiving treatment may not be treated adequately. Hence, the data shows a sizable number of individuals dying of suicide despite having been seen by a clinician within the preceding year. We cannot pretend that we can prevent everyone from carrying out his or her plan to die by suicide, but we are able to address the cases that are in fact preventable. In general, suicide can be prevented, and it starts with the mastery of an effective suicide risk assessment.
---
"It is unfair for a mother to outlive her child," she said. "This is unfair, life is unfair, why should that happen to me, and how did I not see this coming?" Eileen, Lola's mother, said in an inconsolable voice.
---
In summary, suicide is contagious, suicide has long-term, negative ramifications, and suicide can be prevented; and it all starts with having the tools for an effective suicide risk assessment.
---
For more in this series of articles, check below!
---
Dr. Sidor is quadruple board certified in psychiatry, with board certification in General adult, Child and adolescent, Addiction, and Forensic, psychiatry. He also has additional training in public psychiatry, in several treatment modalities, in addition to his teaching, supervision, mentorship, coaching, and management, experience. Some of his passions are public speaking, leadership, entrepreneurship, and research, in addition to program development and project management. His overall goal is to empower all health care professionals throughout the United States and globally, towards ensuring the continuity of excellent patient care, while balancing the need to take care of themselves. Dr. Sidor is the main instructor for the SWEET Institute, and he is currently an Assistant Professor of Psychiatry at Columbia University. He is also the past-Medical Director for CASES (Center for Alternative Sentencing and employment Services), and he speaks and writes fluently in four (4) languages—French, English, Spanish, Creole, and has intermediate proficiency in Portuguese and Italian.
---
References:
Am Sociol. Rev. 2014 Apr;79(2):211-227. Are Suicidal Behaviors Contagious in Adolescence? Using Longitudinal Data to Examine SuicideSuggestion. Abrutyn S, Mueller AS.

CMAJ.2013 Jul 9;185(10):870-7. doi: 10.1503/cmaj.121377. Epub 2013 May 21.Association between exposure to suicide and suicidality outcomes in youth. Swanson SA, Colman I.

Centers for Disease Control and Prevention. Web-based Injury Statistics Query and Reporting System (WISQARS). Atlanta, GA: National Center for Injury Prevention and Control.

Crosby AE, Sacks JJ. Exposure to suicide: Incidence and association with suicidal ideation and behavior – United States, 1994. Suicide and Life-Threatening Behavior 32:321–328.

Brent D. What family studies teach us about suicidal behavior: implications for research, treatment, and prevention. Eur Psychiatry 25(5):260–263.

Sakinofsky, I (June 2007). "The current evidence base for the clinical care of suicidal patients: strengths and weaknesses". Canadian Journal of Psychiatry. 52 (6 Suppl 1): 7S–20S.

Qin P, Agerbo E, Mortensen PB (April 2003). "Suicide risk in relation to socioeconomic, demographic, psychiatric, and familial factors: a national register-based study of all suicides in Denmark, 1981–1997". Am J Psychiatry. 160(4): 765–72.

Bertolote, JM; Fleischmann, A; De Leo, D; Wasserman, D (2004). "Psychiatric diagnoses and suicide: revisiting the evidence". Crisis. 25 (4): 147–55.

Pirkis, J; Burgess, P (December 1998). "Suicide and recency of health care contacts. A systematic review". The British Journal of Psychiatry. 173 (6): 462–74.

Luoma, JB; Martin, CE; Pearson, JL (June 2002). "Contact with mental health and primary care providers before suicide: a review of the evidence". The American Journal of Psychiatry. 159 (6): 909–16.