The 24-Hour Rule
Nov 27, 2020
2021-03-24 10:15
The 24-Hour Rule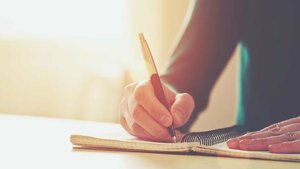 The 24-Hour Rule
Many people probably know that the 24-Hour Rule is a tool used to defer decision-making for 24 hours. However, what most people may not know is that the 24-Hour Rule also serves as a behavior modification tool to help us be the best and do the best we can be every single day; perform the largest number of the helpful behaviors we intend to perform during the day while minimizing as many unhelpful behaviors or habits throughout the day.  In other words, the 24-Hour Rule is being discussed here in the context of the "one day at a time" principle used in several behavior modification models, including the 12 Step Program.  In this case and for further clarification and distinction, we will be using the term, the 24-Hour Behavior Rule, to make it easier for anyone to see the difference between when the 24-Hour Rule is being used strictly as a decision-making tool versus as a behavior modification tool.  Let us get started:
The 24-Hour Behavior Rule allows us to focus on one day at a time, understanding that what we do each day leads to what we do each week, leading to what we do each month and each year. This Rule also allows us to be in close proximity to our behaviors on a daily basis. This, in turn, helps us better focus on what we say we wish to do, increasing the likelihood it will take place. Part of this is related to an increase in awareness and the ability to shift gears sooner than later when things do not come out as expected.
Now, there are a few things to emphasize before we continue speaking about the implementation of this Rule:
 First, it is worth emphasizing that the 24-Hour Behavior Rule is best used and enhanced by another rule known as the Overnight Rule, which consists of reviewing the different activities intended throughout the next day just before going to bed. We will be writing an article on the Overnight Rule, and for now, the above succinct definition is enough to get anyone started in making the best use of the 24-Hour Behavior Rule by always preceding it with the Overnight Rule.
Second, for the 24-Hour Behavior Rule to be as effective as possible, it is best to start using it either first thing in the morning or at least as soon as possible upon waking. There are many methods to make this possible, and we are going to look at one of them:
Using the time method:
Almost all of us have a conflictual relationship with time. Sometimes we think there is not enough of it, while at others, we find ourselves to be bored from not having much to do with it. Sometimes we think it goes too fast, while at other times, we just cannot wait for the end of the day. Sometimes we feel in total control of it, while at other times, we feel we are at the mercy of it. Sometimes we feel we need some structure to get things done, while other times, we just want to be free and do not want any structure or any schedule.
Knowing which of the above describes you best and when may be very important to you as you use the 24-Hour Behavior Rule.
Here are the steps:
Step 1: Assuming you already have written your activities and behaviors for the day the night before, you now simply need to arrange these activities and behaviors in time order. You start with the ones that go first based on time, though it does not mean it will end up being done first. We highly recommend that you list all your activities and behaviors from the time you wake up to the time you have to go to bed. While it may sound tedious at first, it will become much easier as you implement it, and you will forever be glad you made that investment.
Step 2: You now have all the activities listed in a time-ordered manner, and now let's strategize.
Unless there is one activity that is to be performed at a very specific time, you want to strategize around which activity you will do first and which one you will do next. There are several reasons for this and the following are only a few of them:
You want to perform the activity that gives you the most leverage in the day, making it easier for you to be at your best throughout the rest of the day, or to be most successful at your other activities. Some examples of such activities include working out, meditation, Gratitude exercises, or the Looking Glass Technique.

Some activities are more important than others and you may want to ensure you perform them first. For example, let us say you want to get into the habit of eating healthier. This requires identifying what food you are planning to eat today and then ensuring that you act accordingly. For at a certain part of the day, you are likely to be feeling less mentally sharp, or feeling more drained, fatigued or stressed and performing such activities for this particular behavior of eating healthy may get compromised more than you may think unless you were really paying attention to such a contrast.

Some activities or behaviors may not only be used as leverage but may also become a substitute behavior. In other words, you may have an activity, once when performed, makes another activity or behavior useless or redundant.
Once you have the list of your activities and behaviors for the day written down and time-ordered and once you rearrange them in order of priority and based on strategy, you can then move to Step 3.
Step 3: Go through your day in your mind, starting from the first to the last hour, and imagine you are performing or you have performed each one of the behaviors and activities that you have written down for the day. This step is performed not only as part of the third step in implementing this Rule, but you will also find that you will maximize the effectiveness of the Rule by repeating this 3rd step throughout the day.
There is more to the 24-Hour Behavior Rule than this. However, this is more than enough for you to start seeing significant outcomes in your behavior modification plan if you take some time to use it well. Remember, it is about getting started, paying attention to what type of feedback you are getting, and adjust accordingly as often as possible.
Yes, this all may sound like a lot or even overwhelming but remember that the Law of Little Things is always there for you each and every time you feel something is too much.
We know you can do it, not because we want to motivate you, but because we know you can do it because we all can do it, we all have what it takes and it is just a matter of familiarity, which comes with doing.
Until soon,
Karen and Mardoche
About the Authors:
Karen Dubin-McKnight, PhD, LCSW, is a Columbia-trained Social Worker with wide clinical, teaching, and supervision experience. She also has a background in management, mentorship, and leadership that spans almost 20 years. Her added passion is in advocacy, coaching, public relations, and mediation. Her goal is to ensure that social workers and women feel empowered and have a voice "at the table." She has previously held Executive level positions, and two other directorships in different organizations. She is currently Adjunct Faculty at Columbia University School of Social Work and Adelphi University School of Social Work. She also maintains a private practice, working with individuals who have experienced loss and trauma, and also provides clinical and management supervision.
Mardoche Sidor, MD is a quadruple board-certified psychiatrist, with board certifications in Psychiatry and Neurology (General Adult Psychiatry), Child and Adolescent, Addiction, and Forensic, Psychiatry. He has training in public and community psychiatry, and advanced training in psychopharmacology, Cognitive Behavioral Therapy, Family Therapy, Motivational Interviewing, and Strategic Intervention. He also has additional training in Dialectical Behavioral Therapy, Psychodynamic psychotherapy, Play therapy, and Couples therapy. He has clinical, teaching, and supervision, experience; he has mentorship, coaching, and management, skills and experience; and he has experience as a primary care physician, in public speaking and writing. His overall purpose is to help heal the world, through an increase in awareness, a shift in belief systems, and an education that empowers. He speaks and writes fluently in four (4) languages—French, English, Spanish, and Creole, with intermediate proficiency in Portuguese and Italian. Dr. Sidor is the author of 3 books and is currently working on several others.