Continuing Education for Licensed Psychologists in New York
May 16, 2021
2021-09-20 15:45
Continuing Education Credits for Licensed Psychologists in New York
Everything you need to know about completing your New York State psychology CE requirements
NEW YORK STATE LICENSED PSYCHOLOGISTS
What are the continuing education (CE) requirements for a Licensed Psychologist in New York?
Beginning January 1, 2021, all Licensed Psychologists in the State of New York are required to complete 36 hours of continuing education (CE) per 3 year registration period. The CEUs must be taken with an education provider accredited by the New York State Education Department / New York Board of Psychology. This is not required for psychologists in their first registration period as a licensed psychologist in New York State.
During the initial phase-in period, the number of hours required will be pro-rated at one CEU per month for the registration period. 
For details about your individual requirements, refer to the State Education Department website. 
NEW YORK STATE LICENSED PSYCHOLOGISTS
What counts as a pychology continuing education unit (CE)?
Officially, a continuing education unit (CEU) constitutes one contact hour, which is at least a 50 minute course. In general, SWEET's continuing education courses are equivalent to 2 CEUs per self study or live online seminar; 6 CEUs per full day workshop. 
Note that self study courses (ie. without live interaction) may not comprise more than 12 CEUs per 3 year registration period. 
NEW YORK STATE LICENSED PSYCHOLOGISTS
What courses should I take?
You are responsible for choosing courses that relate to your particular field of work or can enhance your knowledge, skills and abilities as a psychologist. Courses such as clinical interventions and evidence-based practice, cross-disciplinary offerings from medicine, law, administration, education, behavioral and social sciences, patient communications, or recordkeeping, would be appropriate.
The board of education does require a licensed psychologist to complete at least 3 professional ethics CEUs per registration period. Here are some of the Ethics courses we offer:

Digital Practice and Ethics
Implicit Bias and Ethics in Clinical Care
Managing Boundary Issues: Ethics in Mental Health
All our CEU courses are eligible for continuing education credits for Licensed Psychologists in New York State. We are registered under "Dr. Sidor Psychiatric Services" with the New York State Education Department to provide continuing education to social workers (SW-0471), mental health counselors (MHC-0127), and psychologists (PSY-0057). Be sure to check the individual course pages for indications that they are CEUs. 
Your continuing education requirements
Our most popular CE courses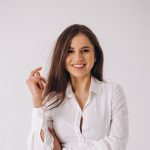 Still have questions?
We'd love to help you out! Get in touch: contact@sweetinstitute.com.